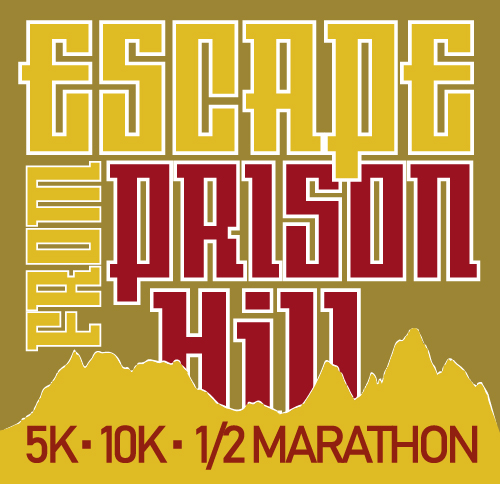 Saturday April 3, 2021
2021: Changes
Please read the COVID-19 Policy below and the changes to registration and race day protocols as a result.
We feel very fortunate to be able to offer the EFPH races this year and look forward to seeing you!
REGISTRATION ONLINE ONLY
Registration closes at 11:59PM on Wednesday, March 31, 2021
COVID-19 Policy
Here's how we must proceed with this year's race. These are the requirements of our insurers, land managers, and land owners (you know, the ones who insure us, grant us permits, and allow for us to put on this event and have fun in the process).

Face coverings must be worn by runners, spectators, event staff and volunteers at all times while at the start/finish line area. Everyone will be asked to comply with social distancing and safety requirements according to the latest Nevada Guidance for Safe Gatherings issued on September 29, 2020.

During the race, runners/walkers must wear face coverings at the start until they are separated at least 6' from other participants.

We are following the passing protocol that the USATF has put in place for road and trail races that takes effect any time the course is narrower than 12 feet wide. To pass another runner on a trail or road less than 12 feet wide, the passing runner must cover his/her face, communicate the intent to pass- the runner being passed must cover his/her face and step off course and allow the pass. Once the pass is complete, both runners may uncover faces and proceed. We will use the standard trail passing etiquette of passing on the LEFT with clear communication between runners, such as, "on your left" or "trail left". When passing on narrower portions of the course, please give ample notice of the pass to ensure safety on the trail.

As in the past, we will be staggering start times. This year, we will be spreading the distances out even more to ensure compliance with mandates and ensuring runner safety.

These are different times, which means that we have to make adjustments in the way that we put on events, run races, and celebrate our racing achievements. With that said, our finish line will be different than years past. Face coverings must be worn at all times in the finish line area. We strongly discourage any physical contact, such as, high fives and hugs, in celebration. This is contrary to everything the trail community embraces and represents, but it's a reality we have to live by until we can get things back to a level of normal. It's a good moment to reflect and appreciate the fact that we can still do this in these uncertain times. We can still have fun while being mindful and respectful of each other's personal space.

THERE WILL ONLY BE WATER OUT ON COURSE AND AT THE START/FINISH LINE. You must bring your own cup and/or bottles for fill up at aid stations and start/finish line water. For both, the runner will have to take caps off bottles and the volunteers will fill. This means that you will need to be self-sufficient with your food/fuel needs during the race. This also means that we won't have the usual post-race food truck meal either. Fingers crossed that we can resume our usual aid stations and post-race festivities next year.

We will still have portable bathrooms at both start/finish line and Snyder AS. The bathrooms at Silver Saddle Ranch should be open as well.
WAIT LIST
WE ARE CURRENTLY CAPPED AT 50 RUNNERS TOTAL. WITH EVERYONE WHO REGISTERED FOR LAST YEAR'S EVENT BEING ROLLED OVER, WE ARE CURRENTLY AT THAT CAP. WE HAVE A WAIT LIST AND WILL BE USING IT AS SPOTS BECOME AVAILABLE. THANK YOU FOR YOUR UNDERSTANDING.
There Will Be No Race Day Registration.
EFPH Trail Races
---
HALF MARATHON
This half marathon offers all of the winding single track, scenic vistas and about 3000′ of elevation gain, all packed into a challenging 13 miles. There is a fair amount of climb in this race so make sure you have some hill training under your belt.

CUTOFFS (averaging 17:15/mile pace) will be in effect at:

Snyder AS (7 miles)– 2 hours
Summit AS (10.5 miles)– 3h 20m.

With that said, the first 7 miles feature the climb up Dead Truck (about 1.5 miles with 750′ feet of gain), then over to North Loop (3ish miles of cruising single track with run-able climb and descent), then the last 2+ miles to Snyder starts with a downhill to a single track with a slight, steady uphill grade before some nice downhill relief to the aid station.

The South End (miles 7-10.5) is where the majority of the climb is in this race (about 1400′ ft). Here you will find South Climb, aka the False Summit Climb, and The Pacifier. The grade ranges from 10-32%, but there are spots on this part of the course that have significant downhill too. We will have aid stations at mile 9 and 10.5. The last 2.5 miles has a mostly downhill profile (there is one last spot that you climb for about .3 miles before a downhill descent to the finish).

Even though we have aid stations at mile 2.5, 5, 7, 9, and 10.5, we are requiring everyone bring, at minimum, a water bottle that holds at least 20 oz. With varying temperatures in April, we always make sure that everyone has what they need on their person at all times.
10K RACE
This course might be one of the more difficult 10K races with a challenging 900′ climb up Dead Truck right from the start, a nice cruise along the North Loop, and a nice, soft descent to the finish when your legs are tired! There is an overall gain 1600′ over the 10K so bring your low gear! There is a 1-hour cutoff at the first aid station. If you don't make it to the Boy Scouts within 1 hour (mile 2.5), you will be turned around.
5K RACE
The 5K course will be slightly revamped and features over 700′ of elevation to get significant trail and hill time beginners can really use. Now, all 5K runners will pass Dead Truck and turnaround at the top and head back to the finish on a nice, soft, sandy descent. This course is bound to give a new trail runner some confidence!

For all three races, be sure to spot the iconic dead truck as you work your way up Dead Truck Canyon!

Race Directors: Contact the RD for a non-transferable comped entry.
Refunds
THERE ARE NO REFUNDS ON REGISTRATION!!! WE WILL BE ROLLING OVER REGISTRATIONS FOR THOSE WHO CANNOT PARTICIPATE IN THIS YEAR'S EVENT.
Awards
All finishers of all distances will receive an EFPH commemorative Klean Kanteen stainless steel cup! The top male and female finisher in each distance will receive special award!
Packet Pickup
Packet pickup will occur on RACE DAY starting at 6:30am!!!
Triple Trail Challenge Half Marathon Series
The Escape From Prison Hill Half Marathon is the second of 3 in a half marathon trail series. The other runs in the series include Carson Canyons Half Marathon in Carson City and the Silver State Half Marathon in Reno. Runners who complete all 3 races will receive a special finishers award.