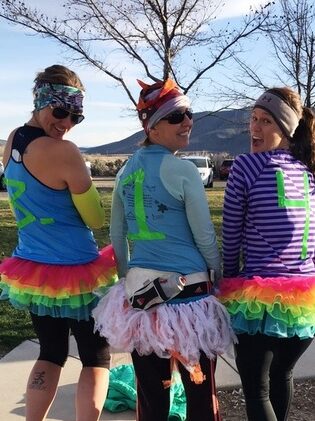 3.14 Miles in 31:14 —
It's Pi Day! Come commemorate math's favorite day with us on Monday 3/14.
The goal is to run 3.14 miles in 31:14. NO GPS/watches/timers, etc. — that would be cheating 🙃
This is a free run, with pizza provided for all participants, plus a pie to the winners.
Meet at the parking area at Riverview Park. Run begins at 6:14pm. You can win the pie if you get as close as possible to completing 3.14 miles in 31:41, without using any tech.
RSVP on our Facebook event page
See you there!